About Us
Created in 1992 during a leadership program in New York City, the idea of a Successful Productions Company involving Breathwork and other related seminars, seemed exciting. The name was apparent and our mission became clear. At that time we made the commitment to ourselves and to each other, that we would produce high quality training's, providing effective techniques, interactive activities and advanced educational material in the areas of Personal Development, Relationship Dynamics and Breathwork.
Now, many years later we are proud and grateful for the support and success that we have been able to share with many thousands of people through our programs. The Loving Relationships Training, The Acceleration Program and The Breathworkers Training Program are some of our main courses. Other courses and services we offer are Business Relationships 101, Effective Communications, Solutions Training, Boundaries Training, Humor, Inner Child, Wealth, Health and Longevity, Days of Divinity, Life Coaching for Individuals and Groups and Individual Breathwork Sessions.
The greatest gifts that we have received from doing this work are the love and support of community. Atlanta has an amazing community of program participants and Breathworkers. We are tightly bonded and very supportive of each other. We come together for seminars, social events, holidays, parties and playtime. We are honored and forever grateful to be associated with such an outstanding group of people.
Each day we count our blessings, for they are many. We are committed to continuing to serve at the highest level possible.
With love and respect,
Kelly Walden & Debi Miller
Debi Miller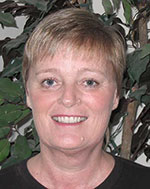 Debi Miller, of Atlanta, Georgia, co-directs one of the largest Breathworkers Center in the United States. She has been enthusiastically involved in Relationships Training's and the International Breathworkers community for over 25 years. As a Relationships Trainer, Breathworker Trainer, Professional Breathwork Coach and Life Coach, working with individuals, couples and groups, Debi is committed to the integrity of this process and sharing it throughout the world. Debi has also served three terms on the Board of Directors for the Association of Breathworkers and Trainers International.
Debi's background is in education and administration. From her previous career as a School Administrator and Teacher, she has a unique understanding of life's challenges, from early childhood through adulthood. Debi has a warm, loving heart and a magical sense of play, which is demonstrated in her personal life and career.
For the past 30 years, Debi has been a passionate student and teacher of A Course in Miracles. She also facilitates trainings on Communication, Cooperation, Healthy Boundaries, Inner Child, Prosperity, Physical Rejuvenation and Spirituality. Debi is very active in community service, working with children, adolescents and adults.
Kelly Walden,
RCC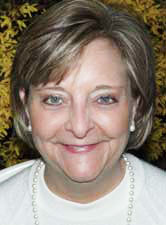 Kelly Walden has been involved in personal development coaching and breathwork trainings for over 25 years. Kelly is a Registered Corporate Coach and Life Coach, a breath work trainer/coach and a relationships trainer. Kelly assists in Co-managing one of the largest breathwork communities in the world.
Kelly brings humor and positive, motivational energy to the seminars that she leads. Some of her favorite workshops that she enjoys teaching is in the study of finances and career, relationships of all kinds, inner child work and all adventure trainings including swimming with the dolphins.
Kelly served eight years on the Board of Directors with ARTI. (Association of Rebirthers and Trainers International from 1995 at its conception until 2003). She is presently a member of WABC (Worldwide Association of Business Coaches). She is also a DISC Facilitator.
When interviewed, Kelly shared that her greatest asset in life is the honor of getting to do this work. She said that it is a true blessing and she will always be grateful. Working with others is the highlight of her life.