Solutions Training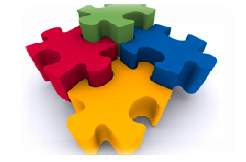 A Training with practical solutions for healthier interactions with yourself and others
Dates:
TBA

Times:
TBA
Location:
TBA

Why Solutions Training?
Most of us never had any formal training on how to communicate successfully.
In school, emphasis was put on math and science, but little attention was put on the dynamics of human relationships.
This is the opportunity to learn more about yourself and how you interact with others.
How Is This Training Different?
This training draws attention to what works.
This training teaches practical tools for shifting how we interact with others and ourself.
A breathing technique will be introduced that allows you to release stress and toxins from your body.
This traning is positive, light, safe.
Who Is This Training For?
This training is for anyone who could use tools to bring more joy and peace into their life.
Participant's Testimonials
"This is a life transformational course. I am applying these concepts to achieve my dreams."
Kathy Douglas
CDC International Executive
"Solutions does a great job of presenting practical problem solving within the realm of relationships. I use what I've learned to be more effective in both my business and personal interactions. This material should be viewed as an essential building block for effective communications in any arena - be it personal, public or corporate."

Tom Bickel
Civil Engineer
"One of the easiest and most rewarding training's I have ever taken."
Susan Reeves
BellSouth
"I have put into practice the communication skills I learned at Solutions. This has improved my relationship with my wife, other family members, coworkers and customers.":
Wolter Haverhals
Business Owner
"The material presented in Solutions is simple and succinct, yet amazingly profound. It is useful information that can be utilized immediately in every day life and in every relationship."
Kim Waters-Rose
Licensed Professional Counselor and Breathworker